electrical wire cable Extrusion tips Dies
Made in

Taiwan
wire cable dies tooling tips
Spec
Concentricity:±5μ(0.0002")
Marking area:High definition laser marking area
ODM:Acceptable
OEM:Acceptable
Key Features
Click here to find out more

SPIDER EXTRUSION mould production production medical tube Material: High transparency Medical use FDA silicone
SPIDER EXTRUSION mould production medical tube Color: High Transparency
SPIDER EXTRUSION mould production medical tube characteristic:Aging resistance, Chemical resistance.




Click Blogger to find us on

Click Youtube to find us on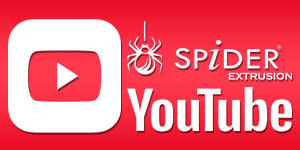 Click Facebook to find us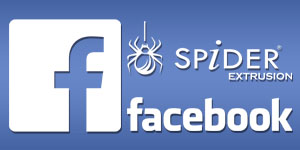 Click Twitter to find us on
Click Linkedin to find us on
Contact me now I'm Online
s

kype:ashin.chung
Description:
These Extrusion Dies & Tip are made of solid Tungsten Carbide, tool steel etc. We use high-speed machines to grind the critical angles and special techniques to give mirror finish, which guarantees the highest performance in the cable manufacture.
Our Extrusion Tips are manufactured with PCD, Natural Diamond & Tungsten Carbide in hardened steel or solid tool steel. These are manufactured to high concentric and close tolerance with good surface finish to give longer performance.
About us --- SPiDER Extrusion Mould Machinery Co.,Ltd
1.we are a professional designed&manufacturer of electric wire head mould.
2.we have established in 1988 and has almost 30years experience in this field.
3.We produce hundreds of machine heads,such as free adjustable,adjustable,single-layer,double-layer co-extrusion,three-layer co-extrusion,flat wire,high temperature wire extrusion head.etc.
4.We have introduced several sets of domestic advanced five-axis CNC machining centers and CNC laths and other professional production exquipments.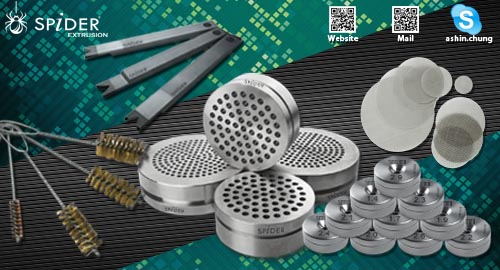 SPIDER EXTRUSION Application industry :Aerospace、Automotive、Building、Communication、Control Cables、Oil & Gas、Renewable Energy
The demand of high temperature resistant cables has increased and their fields of application expanded to automotive, aerospace and submergible pumps. These industries require reliable materials able to withstand temperatures above 200°C. Moreover, they must withstand to oil, chemical agents, moisture etc.
Materials for wire conductors are tin plated copper, nickel plated copper or silver plated copper as well as insulation materials like to PEEK, TPE, TPE-E, FEP, ETFE, X-ETFE, PFA and MFA.
We strongly believe in innovation and technology, in doing so we never stop in designing and developing new solutions. Our solid knowledge in wire and cable industry is daily fed by our R&D department, who is always looking for new innovative solutions to boost your productive and reduce your costs.

Please provide the following information:
Bore diameter in mm/inches and quantity required
Drawing to be provided by the customer
Material to be extruded (PVC, PE, rubber, etc…)
Material preferred in the tools (if not we will suggest the most suitable one)
※ In case of doubt, contact us for assistance in choosing the most suitable material for your extrusion tools.
※ In case no tool drawing is available, send us a used wire guide or extrusion die.
※ Please sent your drawing for quotation if you have any interest.

Shortest delivery
Our most precision machinery, coupled with the most specialized technicians and stringent quality control, ensures that our customers receive their finished products within the shortest time.High gloss polished Extrusion Tooling
Dies and Tips want to produce perform best,highly polished flow channels is the key.Extrusion tooling requires ground and lapped to a mirror finish, will can achieve better extrusion utility and better flow.Marking area
High definition laser marking area with diameter and other important customer details (upon client request).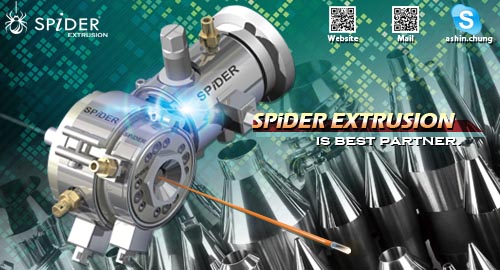 If you have any further Questions,please contact us at anytime.
We do our best to response our customers immediately.
It would be our pleasure to have long-term cooperation with you,thanks in advance!
Please sent your drawing for quotation if you have any interest.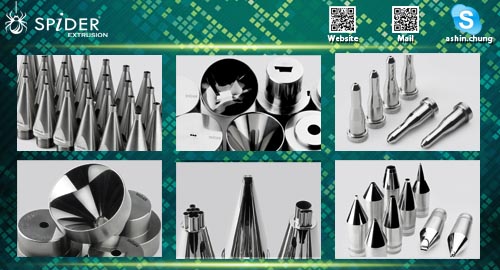 According to customer needs in the choice of material selection
(1)Special steel alloys
(2)Nitrided steel
(3)Hardened steel
(4)Alloy for fluoropolymer
(5)100%Tungsten carbide
(6)Steel with tungsten carbide insert
(7)Steel with diamond insert
(8)Steel with ceramic insert
Payment Details
Payment Terms:TT
Minimum Order:1 Piece(s)
---