fixed center extrusion crosshead for foam skin PVC insulation
Made in

Taiwan
fixed center crosshead
Spec
Concentricity:±5μ(0.0002")
Marking area:High definition laser marking area
ODM:Acceptable
OEM:Acceptable
Key Features
Click here to find out more

SPIDER EXTRUSION mould production production medical tube Material: High transparency Medical use FDA silicone
SPIDER EXTRUSION mould production medical tube Color: High Transparency
SPIDER EXTRUSION mould production medical tube characteristic:Aging resistance, Chemical resistance.




Click Blogger to find us on

Click Youtube to find us on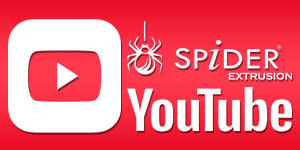 Click Facebook to find us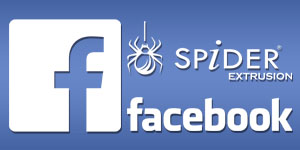 Click Twitter to find us on
Click Linkedin to find us on
Contact me now I'm Online
s

kype:ashin.chung

Place of Origin:Taiwan
Brand Name:SPiDER
Model Number:U25-CPCS
Shaping Mode:1"~8"mm
Product Material:Mold steel
Product:wire extrusion head
Application:used for extrusion Small solid and stranded wires
Extruder size:25-150mm

Max. diameter of conductor: ø 35 mm
Max.diameter of insulation: ø 55 mm
Matched spiral diameter: ø25-150mm

Design :Single Layer (IS=dual layer)
Features: self-centering (T、X、MA=manual-centering )
(Heating options mainly based on order specifications )
(SPI=application extrusion environment protection material )
(Teflon=Corrosion resistance, high temperature production )
Extrusion of polymer Type:LSOH
Striping:two core wire

SPIDER EXTRUSION PRODUCT APPLICATION : Flat Cables
SPIDER EXTRUSION Application industry : Aerospace、Automotive、Building、Communication、Control Cables、Infrastructure、Oil & Gas
Flat cables are very flexible wires and this is the reason why they can be also called FCC (Flat Flexible Cables). They represent an efficient answer to the increasing market's demand of new, smaller and thinner electronic devices. These devices are massively used in many different industries from aerospace and telecommunications to medical displays and robotics, including household equipment, IT equipment and consumer electronics like LCD flat panels, printers and plasma display panels.
Flat cables consist of flat tin or aluminium or copper conductors insulated with flexible thermoplastic materials (like PVC) and PA films. The high flex life and low torque property of flat cables make FCC suitable where you need invisible circuitry. Moreover, thanks to their parallel conductor geometry, all the malfunction and wiring error sources are eliminated.
FFCs are mechanically strong and characterized by small dimensions, low profile, weight reduction, narrow width and fine pitch. Their nature allows the elimination of unnecessary insulation, thus saving space and enabling them to hug surfaces using the space in a more efficient way. All these benefits, together with their greater strength, greater current carrying capacity and reduction of skewing effect, make their electrical characteristics (inductance, time delay, crosstalk etc.) consistent.
In order to make flat cables completely reliable, easy and fast to be installed, high quality is essential. No matter which FFC you need, we are able to design and manufacture efficient and high quality lines for the production of FFC from the wire conductors with our drawing machines (single wire or multi-wire version with in-line annealing), to the final insulation of the most hybrid flat cables with our extruders suitable for a wide range of thermoplastic and thermosetting materials. Our solid expertise in the field enable us to tailor the most productive and cost-effective solution meeting your single need and industry requirements.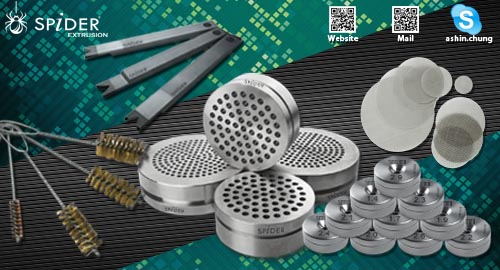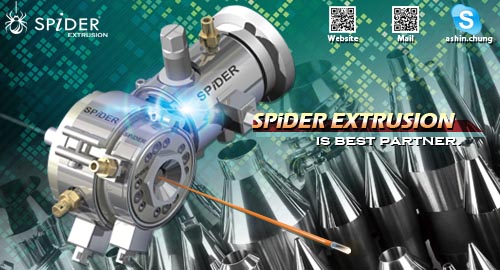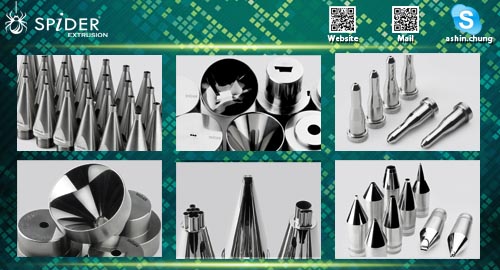 If you have any further Questions,please contact us at anytime.
We do our best to response our customers immediately.
It would be our pleasure to have long-term cooperation with you,thanks in advance!
Please sent your drawing for quotation if you have any interest.

Packaging Details : Standard carton
Delivery Time : 30days (Agreement)
Payment Details
Payment Terms:TT
Minimum Order:1 Piece(s)
---