universal stripe cable wire rubber plastic extrusion crosshead
Made in

Taiwan
rubber plastic extrusion crosshead
Spec
Concentricity:±5μ(0.0002")
Marking area:High definition laser marking area
ODM:Acceptable
OEM:Acceptable
Key Features
Click here to find out more

SPIDER EXTRUSION mould production production medical tube Material: High transparency Medical use FDA silicone
SPIDER EXTRUSION mould production medical tube Color: High Transparency
SPIDER EXTRUSION mould production medical tube characteristic:Aging resistance, Chemical resistance.




Click Blogger to find us on

Click Youtube to find us on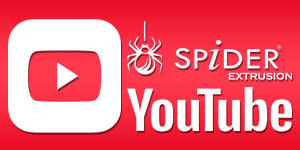 Click Facebook to find us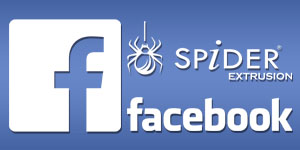 Click Twitter to find us on
Click Linkedin to find us on
Contact me now I'm Online
s

kype:ashin.chung

Place of Origin:Taiwan
Brand Name:SPiDER
Model Number:U7IS
Shaping Mode:1"~8"mm
Product Material:Mold steel
Product:wire extrusion head
Application:used for extrusion Small solid and stranded wires
Extruder size:25-150mm

Max. diameter of conductor: ø 10 mm
Max.diameter of insulation: ø 15 mm
Matched spiral diameter: ø25-150mm

Design :Single Layer (IS=dual layer)
Features: self-centering (T、X、MA=manual-centering )
(Heating options mainly based on order specifications )
(SPI=application extrusion environment protection material )
(Teflon=Corrosion resistance, high temperature production )
Extrusion of polymer Type:LS0H
Striping:no Striping Options for Available

SPIDER EXTRUSION PRODUCT APPLICATION : Steel Wire Ropes
SPIDER EXTRUSION APPLICATION INDUSTRY :Communication、Infrastructure
Steel wire ropes are widely used in many applications such as crane, tower crane, surface and underground mining, excavation, logging of any type of terrain, tramway, elevator, oil and gas, drilling, marine and electrical constructions.
The selection of a rope must consider the strength, fatigue and abrasion resistance, crushing resistance, resistance to metal loss and deformation, resistance to rotation and the operating conditions. A special designed is required in particularly unusual operating conditions.
The type of wire used affects wire rope performances. High carbon steel bright (uncoated) wire is the material most commonly used. To improve corrosion resistance, galvanized wire or stainless steel 18/8 is used in those applications where high resistance to corrosion is required.
In some applications, where a cleaner operation or longer service life is required, a plastic impregnated wire rope is used. In other applications, wire ropes are coated with nylon or other plastic materials. This coating extends the life and protects the rope against abrasion, seals, dirt, moisture, corrosion etc. Another advantage is the protection against abrasion of pulleys and drums.
SPiDER Extrusion Line for Steel Wire Products offers you a complete platform for flexible and high quality solutions to overcome market challenges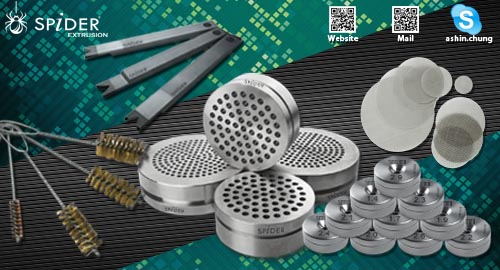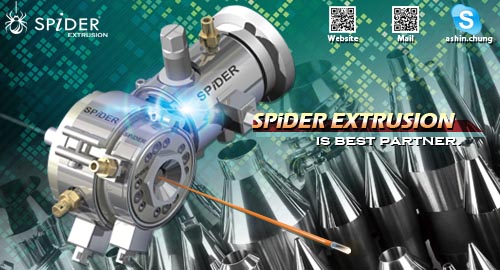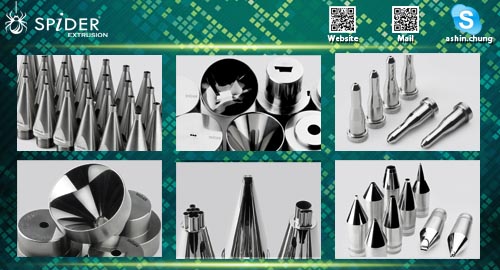 If you have any further Questions,please contact us at anytime.
We do our best to response our customers immediately.
It would be our pleasure to have long-term cooperation with you,thanks in advance!
Please sent your drawing for quotation if you have any interest.

Packaging Details : Standard carton
Delivery Time : 30days (Agreement)
---